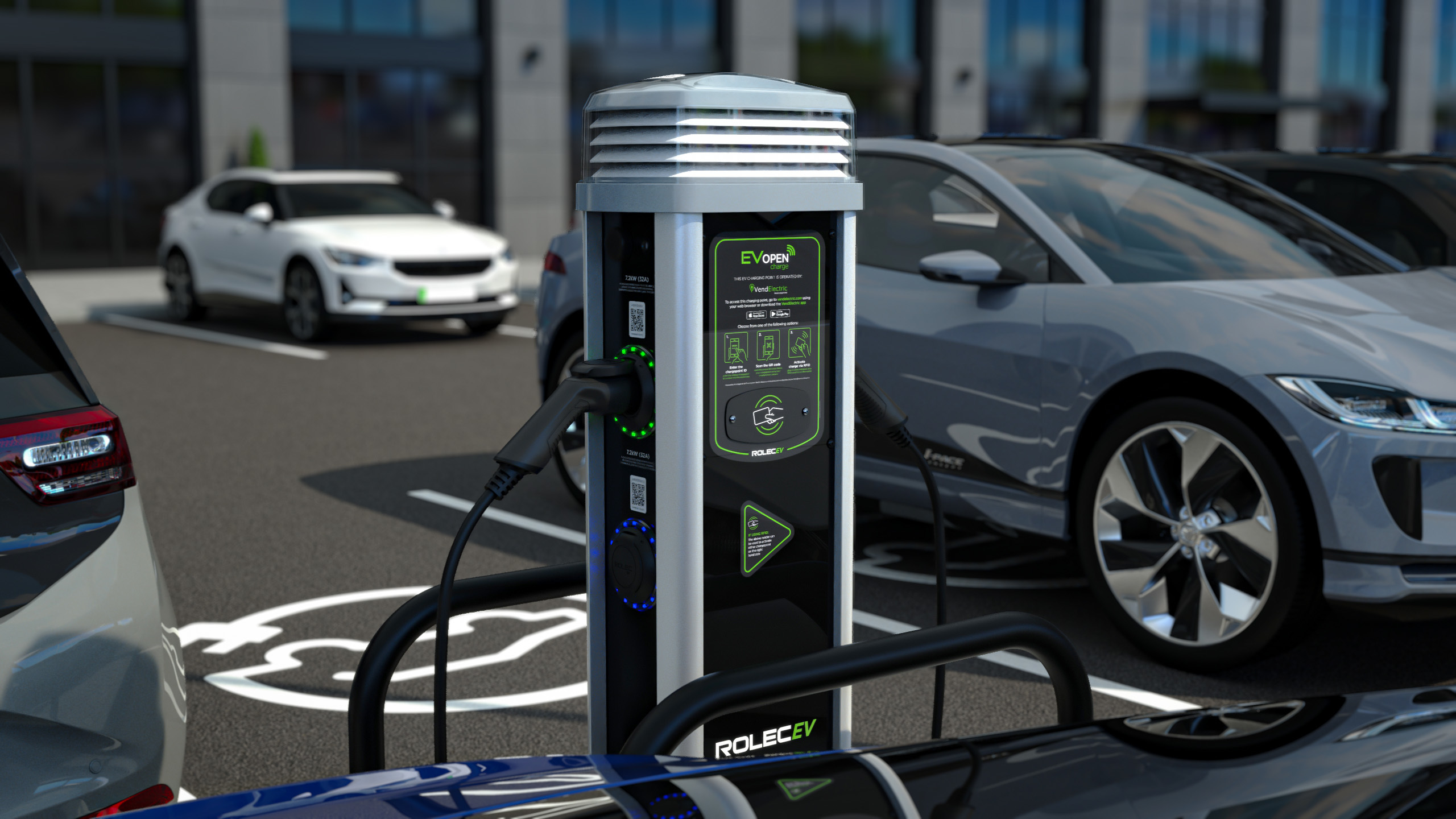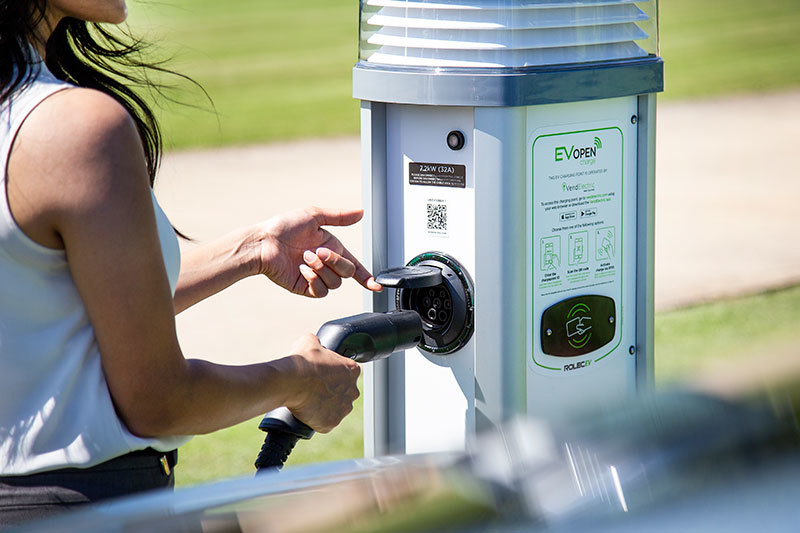 Support your employees transition to electrical vehicle driving and future proof your company.
We provide an innovative solution for workplaces driving charge with industry leading fast charging times
Key features
Grant fundable (Application completed on your behalf by our own registered OZEV installer)
Manufactured in the UK
Product and technical advice at the end of a phone
Compatible with all EV/PHEV car models
3-year warranty
Dedicated Rolec back-office account manager
Nationwide installation and maintenance contracts offered
Individual company charge point branding options
Revenue generating options controlled by you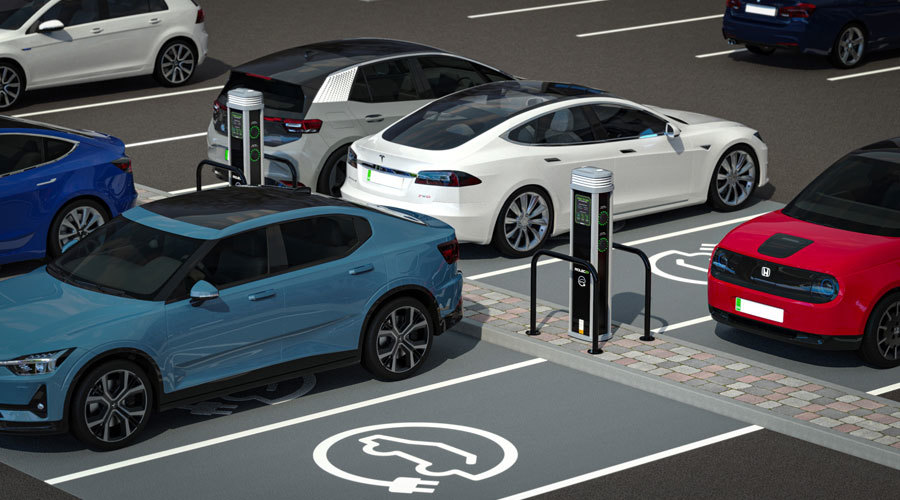 Genuine 80% savings against petrol and diesel costs
For product and install there are costs and funding available. Mygreenpower offer the following charging points from the leading EV manufacturers, supplying our customers with innovative future proofing product today.
All our charging point models come with both tethered and un-tethered options.
Suitable for
Commercial Charging
Fleet Charging
Residential Charging
Development Charging
EV Charging Accessories
MyGreenPower have partnered with Europe's leading commercial EV charging range offering the most innovative back office features and systems.
Workplace EV Chargers
When considering future proofing your workplace or business its imperative that your first move is to arrange a free, no obligation survey with MyGreenPower.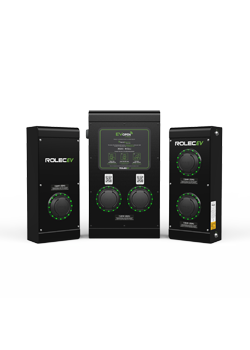 SecuriCharge:EV
The SecuriCharge:EV wall mounted charging point is a heavy duty and vandal resistant charging unit, providing the perfect solution for exposed locations. Offering single or dual charge options.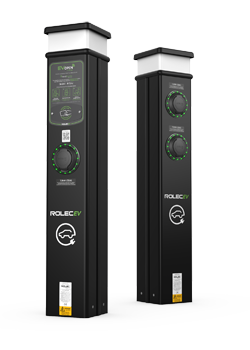 Basiccharge:EV
The Basiccharge:EV pedestal replicates Rolec's world leading classic utility pedestal, providing a simple and effortless EV charging experience for all users. Offering single or dual 7.2 and 11kw charge options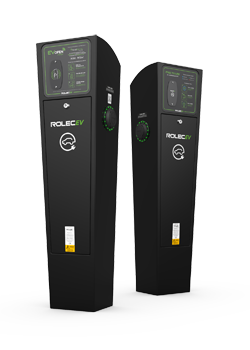 Autocharge:EV
The Autocharge:EV is a heavy duty, hardwearing EV charging pedestal, specifically designed and manufactured for both commercial and public facing environments. Offering free-to charge and pay-to-charge options as standard.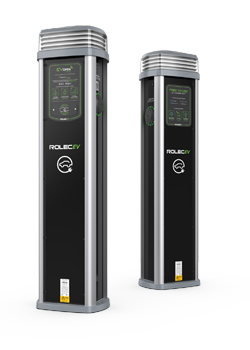 Quantum:EV
The Quantum:EV pedestal is a sophisticated and resilient EV charging point, providing a combination of durability and impeccable design, suitable for all locations. Offering free-to-charge and pay-to-charge options as standard.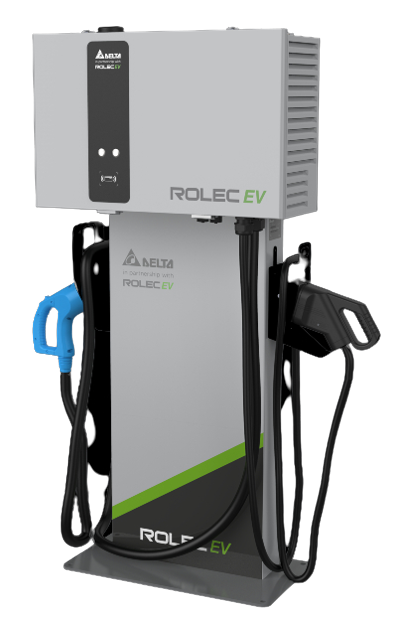 DC Wallbox 25KW Rapid Charger
The 25kw DC Wallbox Rapid Charger is a compact wall or pedestal mounted unit offering an entry level, low cost DC rapid charging solution. Ideal for car fleets, taxi companies, commercial units and busy offices.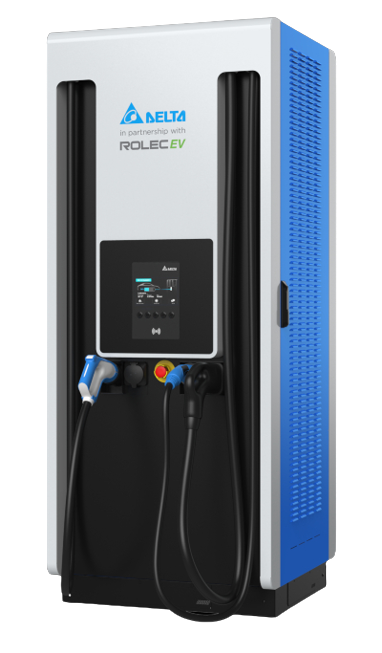 UFC 200 DC Charging Station
One of the most advanced professionally engineered and future-proof ultrafast DC charging stations in the world. This ultrafast charger is upgradable from the entry level 50kw unit all the way up to 200kw, without the need to modify the station itself. Each unit can offer up to 4 x AC and DC charging outlet combinations, charging up to 4 vehicles simultaneously.
If you simply want to purchase a EV charger please go to the online shop.